Hotel Overview
Fine art and the finest hospitality in the heart of KyotoGion—Kyoto's most renowned shopping district. Close to famous sightseeing spots such as Chion-in Temple and Yasaka Shrine, Gion is also a popular place of lodging for tourists. In the antique art district of Furumonzen in the northern corner of Gion is ART MON ZEN KYOTO, a luxury hotel produced by the art dealer Nakanishi Shohoken.
Fifteen rooms that differ in taste are ornamented at every turn with the beauty and craftsmanship of the sukiya-zukuri style of architecture, which is the pride of Japan and recognized all over the world. These rooms are decorated with domestic and international works of art selected with an exacting aesthetic sense. All rooms are outfitted with beds, bubble bathtubs, air conditioning, and amenities of the highest quality. We have also prepared a wide variety of events, such as the Japanese tea ceremony, to further enrich your stay in Kyoto.
Please enjoy the harmonious blending of Japanese and Western styles, tradition and innovation, and relaxation and pleasant surprise, which combine to create a hospitality experience that cannot be found anywhere else.
About Gion Furumonzen
The hotel is located in the northern part of Gion near the Kamo River on Furumonzen Street, the foremost antique art district in all of Kyoto. The Tatsumibashi, the symbol of Gion, is a mere stone's throw away. Popular sightseeing spots within walking distance include Chion-in Temple, Maruyama Park, Yasaka Shrine and Kodaiji Temple.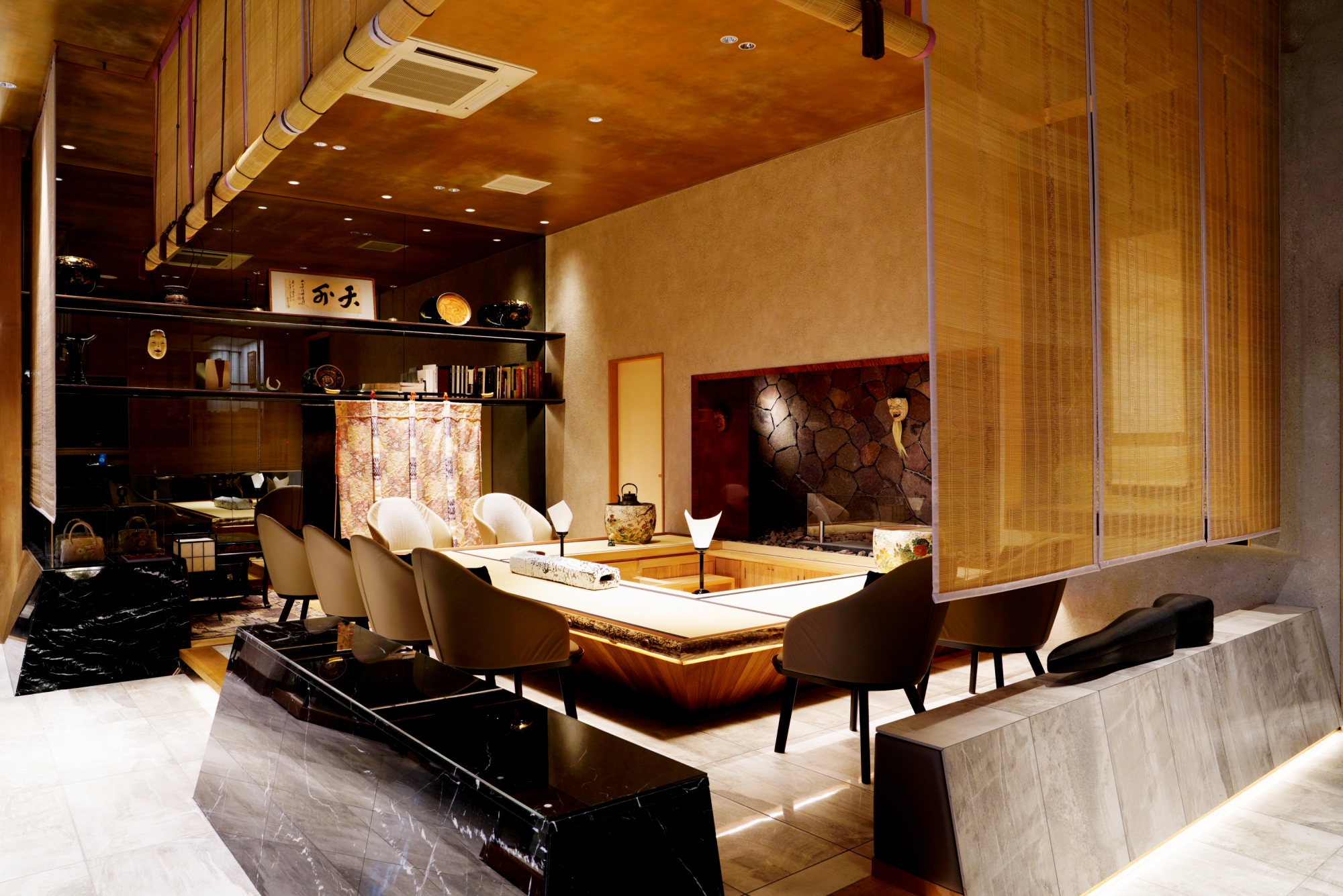 -天外-Welcome to ART MON ZEN KYOTO
We first greet our guests at "天外 Tengai" area. A calligraphy 天外 is held here, which means looking down ourselves from far over the sky when we are full with anxiety, so we could settle down. Bamboo blinds lead our guests inside to the prologue staying with us at ART MON ZEN KYOTO.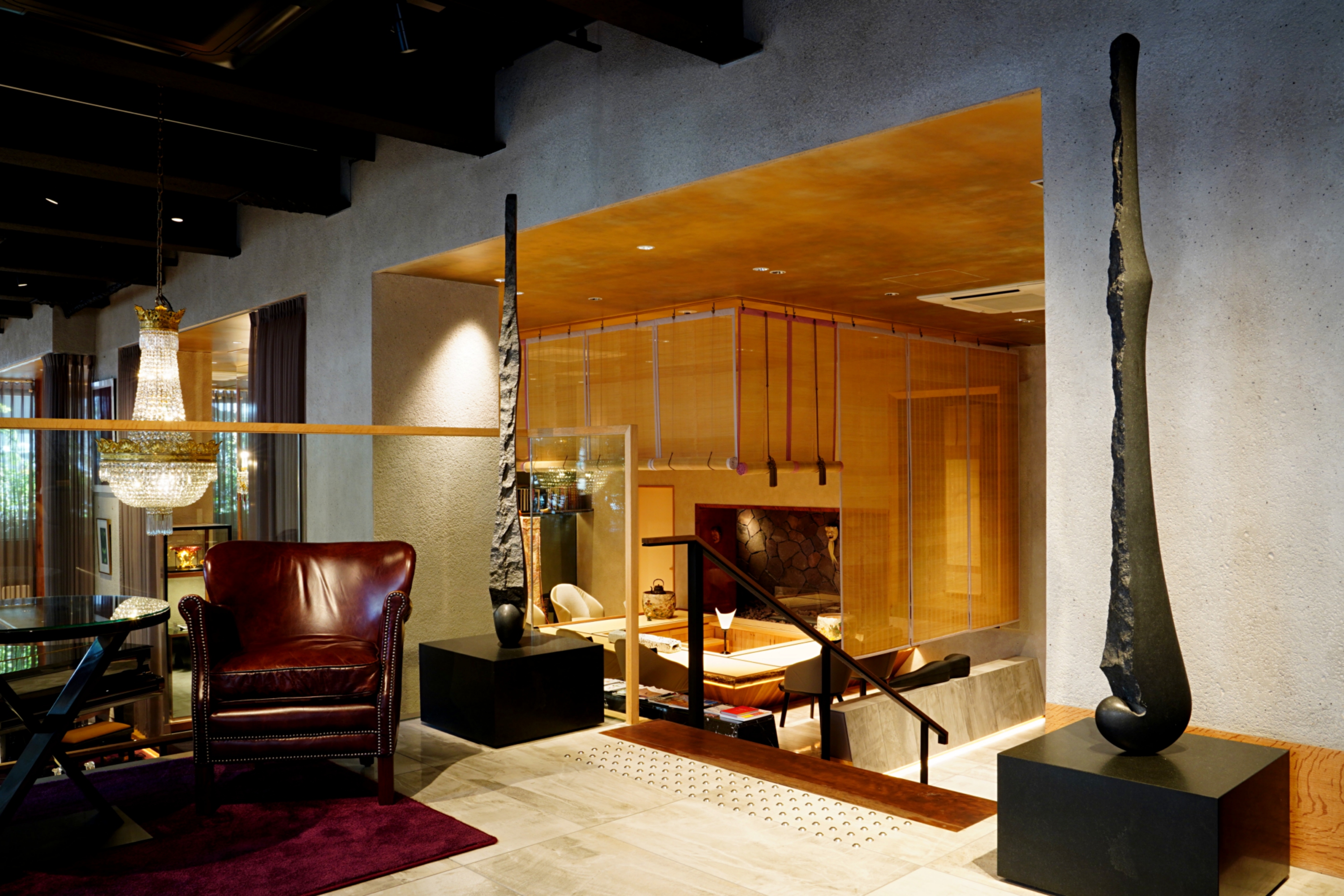 Touch your heartstrings
Find the one which touches your heartstring from the exceptional domestic and international great pieces decorated in the hotel.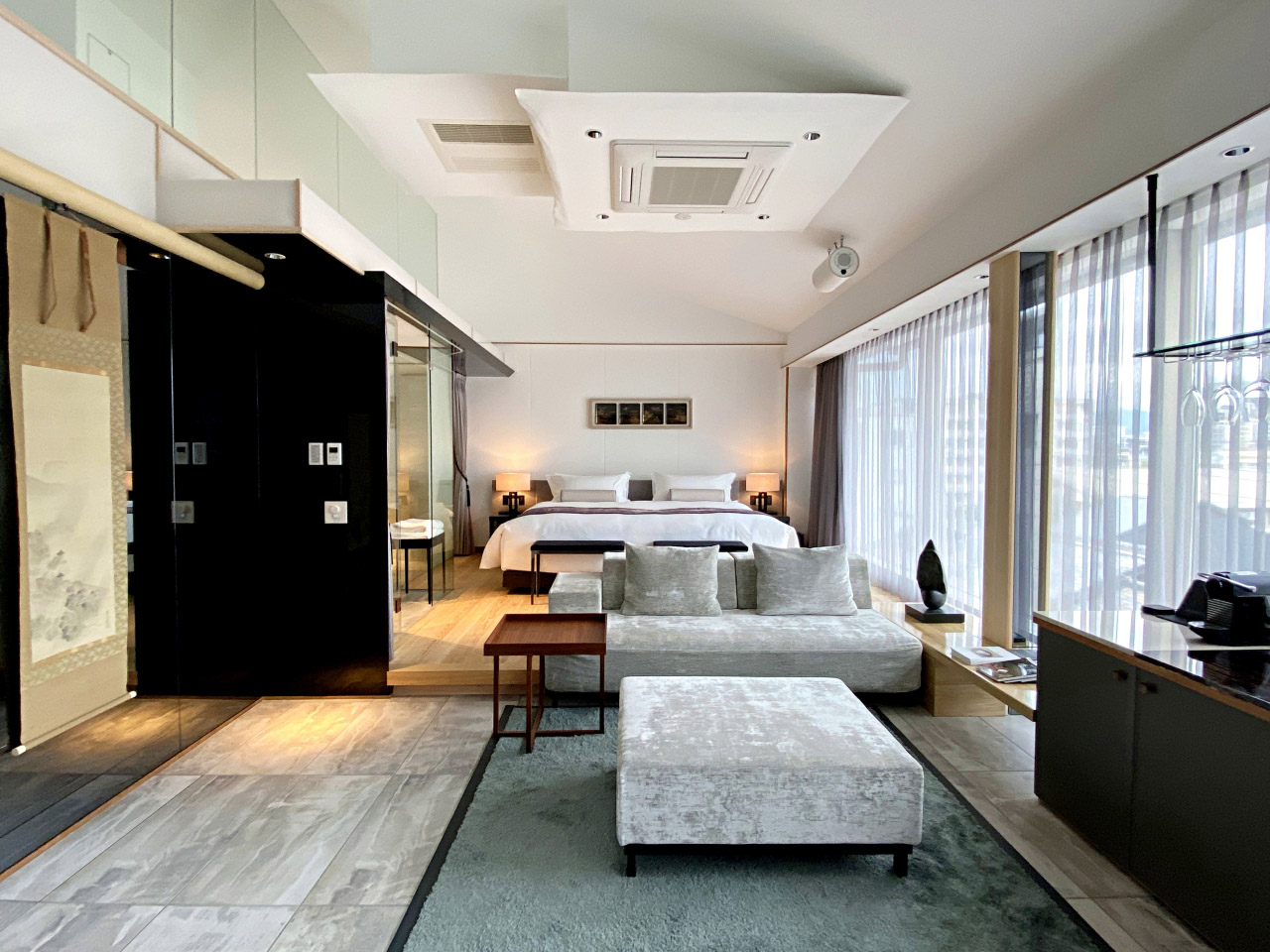 The finest rooms outfitted in the most luxurious manner
Select from fifteen rooms that differ in taste and are ornamented at every turn with the beauty and craftsmanship of the sukiya-zukuri style of architecture. Every room is luxuriously spacious, with ceilings of at least three meters in height.
Each room has also been outfitted with the highest quality furniture and accessories. Our beds are Sealy brand, beloved by the world's leading hotels. Bathtubs are provided by the Japanese company Artis, all amenities are from the Paris skincare brand Ominsens Paris, and all rooms have built-in high functioning humidifiers. Every aspect has been handled to provide an experience of the utmost comfort down to the finest details.
See the room specifications page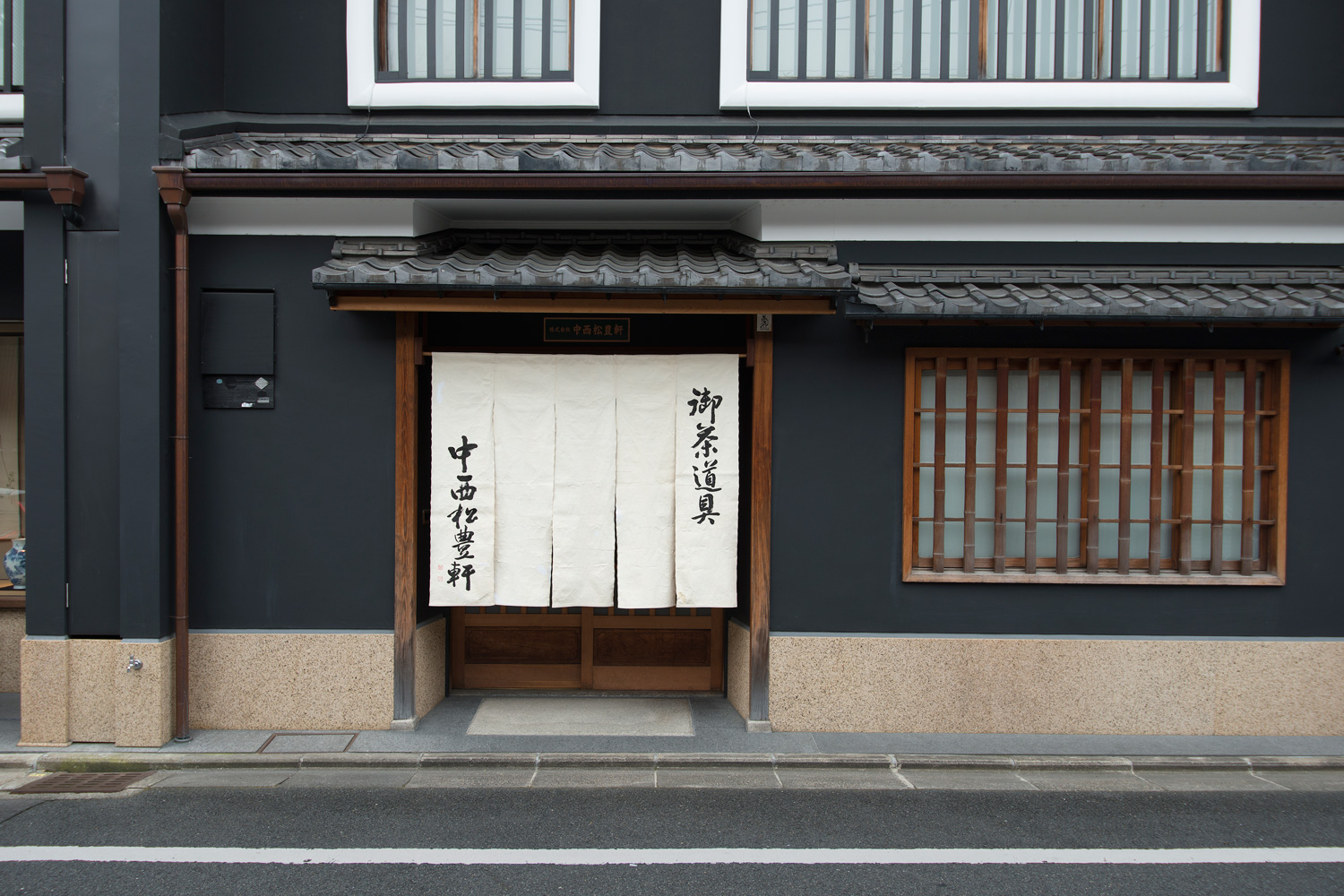 About Nakanishi Shohoken
Nakanishi Shohoken is a trading company specializing in art and tea ceremony implements. Our shop is located on Furumonzen Street in the Gion area of Kyoto. Our company was founded in 1907. We have sold fine works of Japanese modern and antique art since that time, centered on tea ceremony implements of the Senju style. In recent years, we have begun to deal in foreign artworks as well, beginning with Chinese works. Our fourth and current president is Nakanishi Teruyuki.
Visit Nakanishi Shohoken website