Monthly Art piece and Sake cup of this month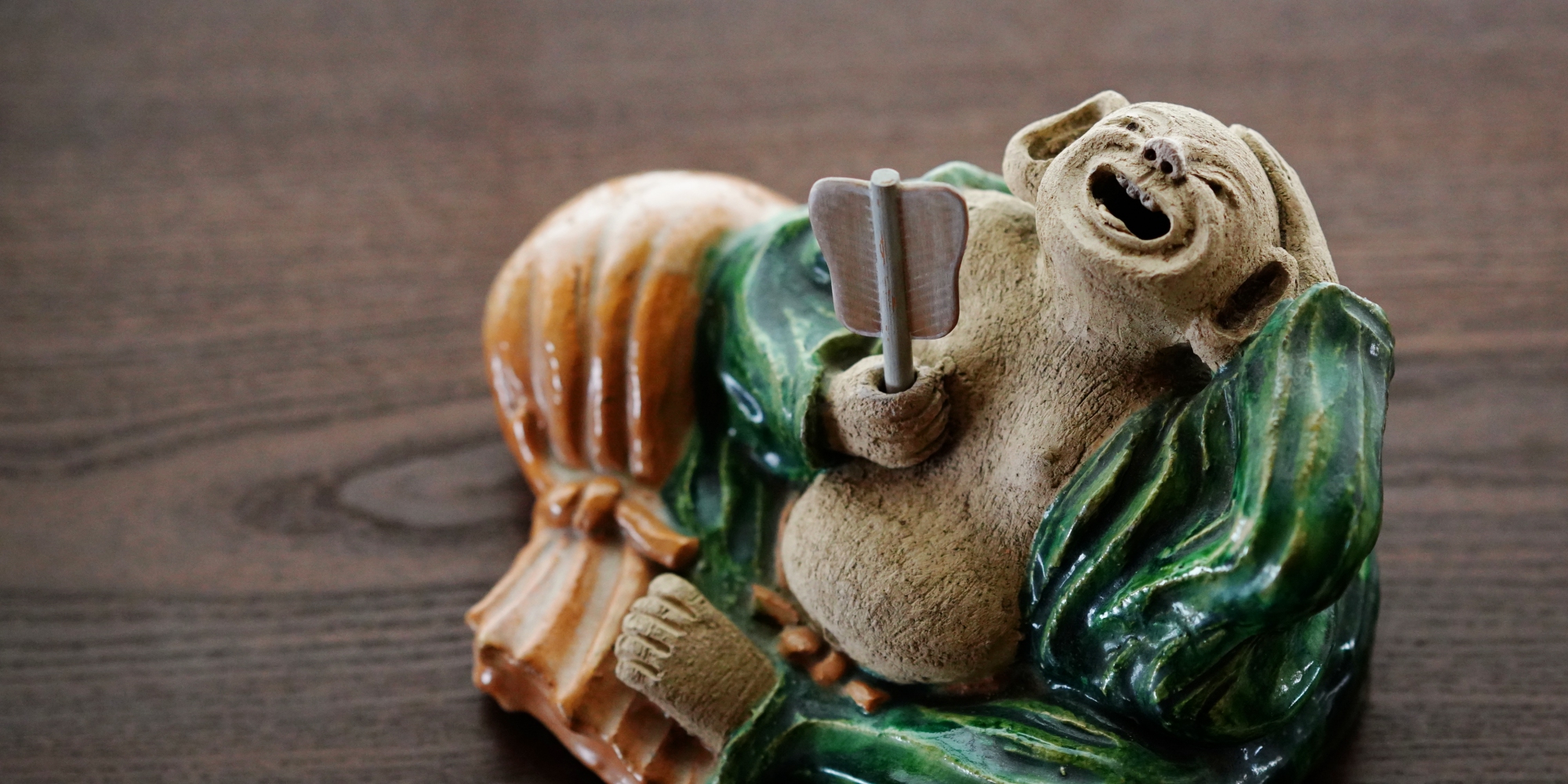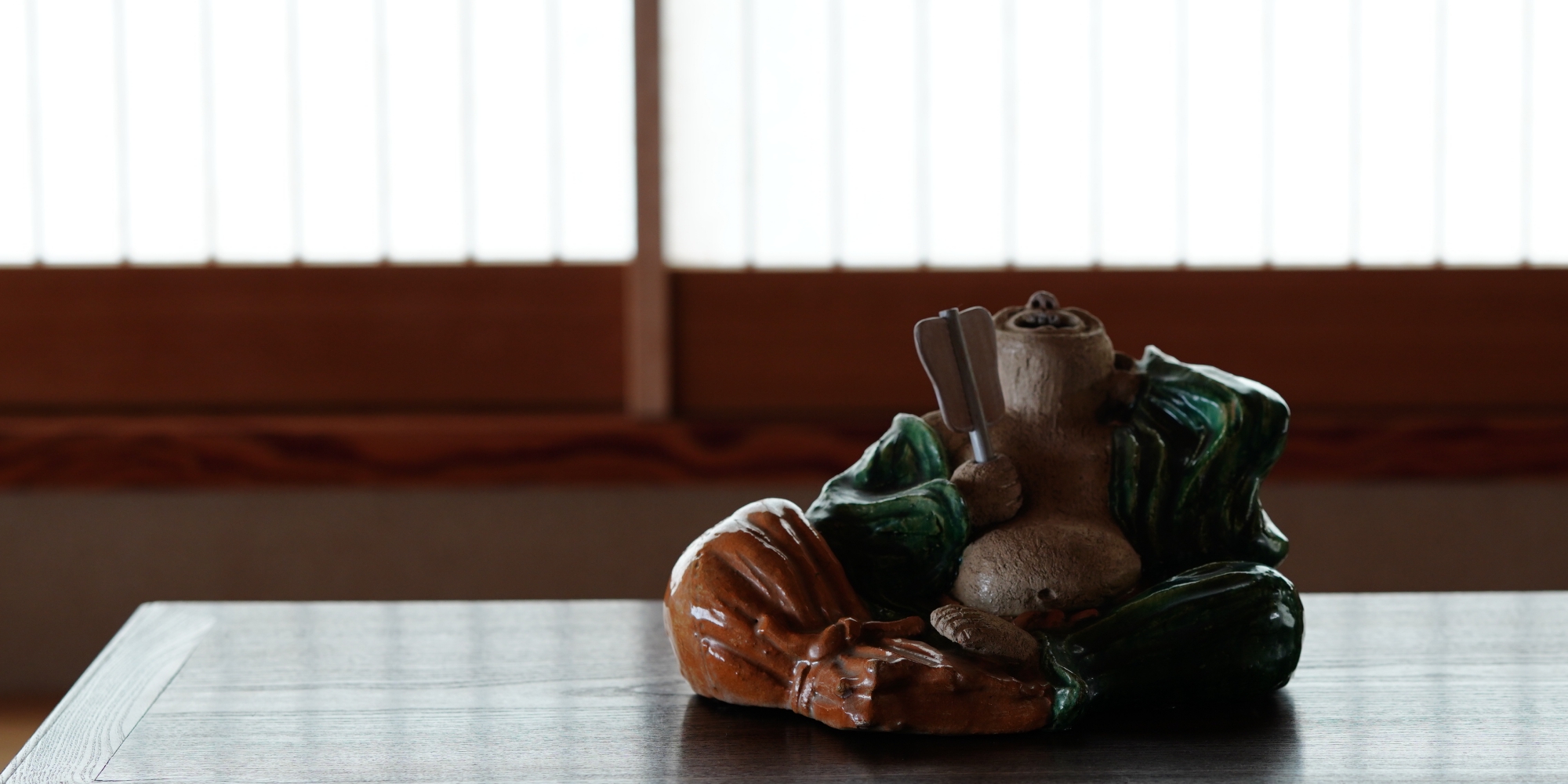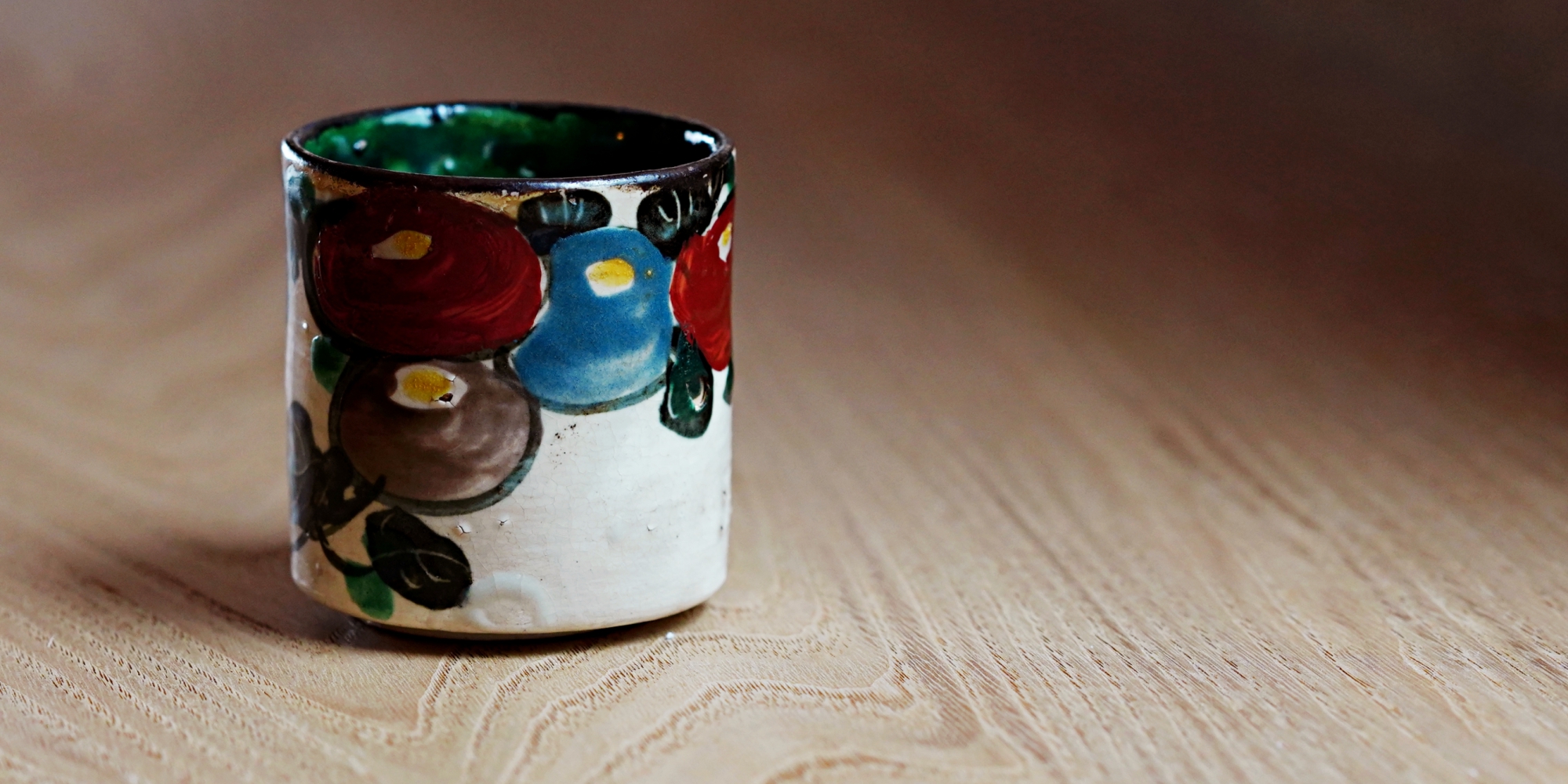 Raku ware Incense burner "Budai God of cleverness"
Tannyu(1795-1854)

Plum flowers are now at the full bloom in Kyoto, and camellias and cherry blosssoms will follow after to brighten Kyoto in spring colors.
The camellia painted in the sake cup created by Kenzan Ogata(1663-1743)is deformed to a pattern known as " Korin Tsubaki(camellia)". Korin is Kenzan's brother, celebrated as a painter as well as Korin.